It is quite different to sew Kevlar fabric than other ordinary fabrics as Kevlar is an incredibly strong material. The first thing to keep in mind while using Kevlar fabric is that it works best when it is layered together. 
Kevlar is not very strong in a single layer, but when several layers are crushed together, it becomes very strong. So to sew something useful out of Kevlar, you need to stack a lot of layers together.
How Do I Sew Kevlar Fabric
Kevlar is a heat-resistant, strong synthetic, and highly durable material. The sewing of this robust material should go without a hitch. However, you should be aware that it is thicker than other textiles.
In order to sew with Kevlar, tightly sandwich the layers together and quilt-style sew X patterns all over it. The layers will stay tightly bundled as a result of this. Kevlar in a single layer is not much effective. Therefore, multiple layers are compressed to greatly increase its strength.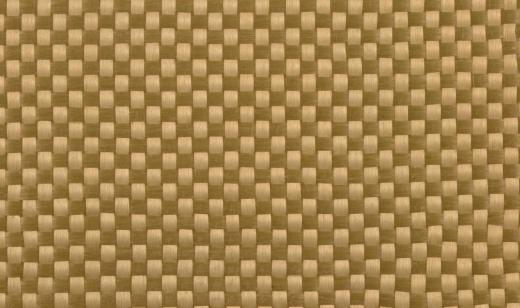 Kevlar requires the use of either a heavy-duty sewing machine or an all-metal sewing machine because it is a sturdy material and thicker than other materials. These tools will be far more robust and able to withstand the additional strain caused by your Kevlar.
Additionally, it will be preferable if you use a titanium-tipped canvas or denim needle. These more durable needles will be strong enough to cut through dense materials like Kevlar.
Sew Kevlar With a Sewing Machine
Kevlar fabric often has a loose weave. Kevlar is made to withstand blunt, fast-moving bullets (like a bullet). But it's less effective against pointed, slower-moving objects (knives).
You shouldn't experience any difficulties sewing with a sewing needle because it moves far more slowly than a knife and is not even close to a bullet's speed. However, a heavy-duty sewing machine or a vintage all-metal sewing machine is suggested for sewing Kevlar.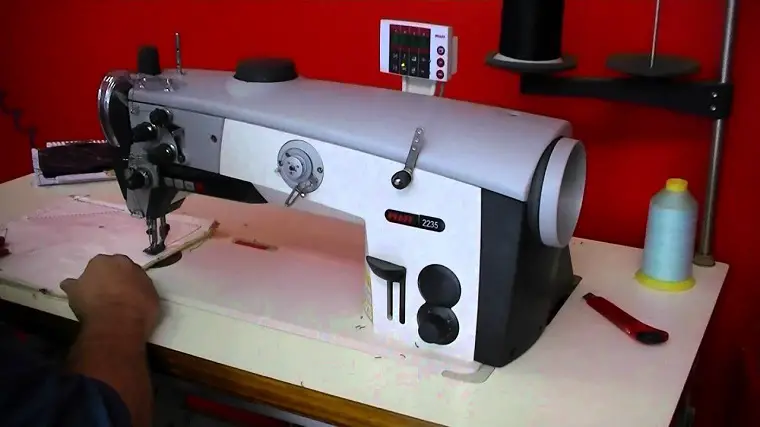 Some of the most recent Kevlar varieties have a significantly tighter weave and are much more difficult to pierce. Avoid using these materials at home since they could damage your sewing machine!
Is It Possible to Sew Kevlar in Hand?
It is possible to sew Kevlar using a sewing machine but not in hand. It is effective in a compressed condition having multiple layers together. So these several layers cannot be sewn without a specific sewing machine. Except for the tighter weave, the normal Kevlar fabrics are completely fine to sew, just like canvas fabric.
Is Kevlar Hard to Cut?
Yes, it is hard to cut Kevlar. Even it is quite difficult to cut Kevlar with ordinary scissors or cutting tools. Kevlar is a high-strength aramid fiber composed in a compressed condition having multiple layers together. This function makes Kevlar more challenging to cut off easily.
The properties that make Kevlar so strong also make it difficult to cut using a traditional wire cutter or scissors. This is due to the fiber's abrasive nature, which will quickly dull the cutting edges. When a cutter becomes dull, more force is needed to cut the material, which causes the cutter to fail more quickly.
How Do You Cut Kevlar Fabric?
Cutting Kevlar fabric is pretty tough. But having the right equipment on hand can make the job much easier. For cutting Kevlar, Kevlar-specific carbide or ceramic shears are readily accessible online or at upscale hardware stores.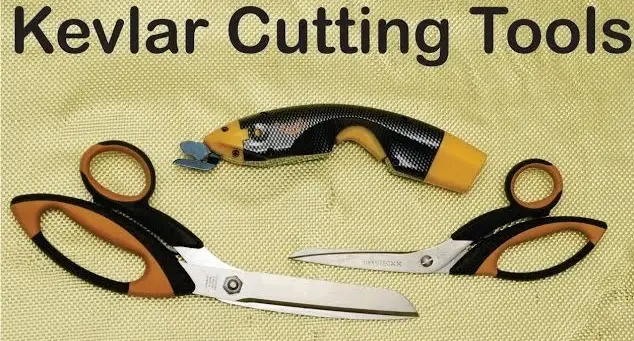 If you were only trying to cut off a few small patches of lightweight Kevlar for a one-time application, it would be more practical and cost-effective to purchase a pair of scissors or a few blades for a utility knife. But for larger jobs or ongoing use, a high-quality pair of Kevlar shears can be used. 
However, ordinary scissors do not provide a fresh touch-up in cutting Kevlar. Slice ceramic-blade scissors to get you out of this hassle. They cut Kevlar fabric easily, are durable, double as general-use scissors, and are maintenance-free.
Can You Sew With Kevlar Thread?
Yes, Kevlar thread is one of the strongest and most adaptable sewing threads available and is designed for precise repairs and sewing. It is employed in the creation of high-duty clothes as well as protective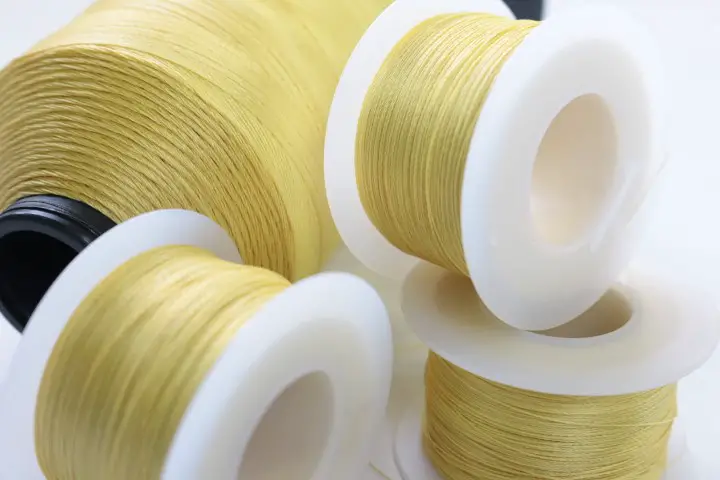 and fireproof apparel.
According to reports, it is 2.5 times more durable than nylon and polyester, hardly stretches, doesn't melt, and breaks down at 800°F.
How to Sew Kevlar Into Jeans?
Kevlar jeans, known as motorcycle jeans or biker jeans, are not made entirely from Kevlar they are made primarily from denim. They have Kevlar supports in specific areas of the jeans. Kevlar is then sewn in particular portions of jeans under denim by a sewing machine. It provides extra support in the form of thick padding.
Usually, Kevlar is sewn in jeans within the area of the thighs, seat, and knees in an appropriate method. These parts get commonly collided with asphalt during an accident. Hence, Kevlar is used to protect a rider from extreme injuries.
Frequently Asked Questions and Answers – FAQs
How do you keep Kevlar from fraying?
To keep Kevlar from fraying Wood glue is immensely used. You only require it at the very end and you don't need much. Just slip on the shrink tube and use a lighter or heat gun to seal it up tight.
Can Kevlar stop a bullet?
Yes, Kevlar's molecular structure enables it to deflect a bullet. The fabric is a thin polymer plastic with high tensile strength. It was determined that at least 21 layers of 200 GSM Kevlar are needed to block a projectile fired by 9 mm Parabellum ammunition. 
How strong is Kevlar
Kevlar is one of the strongest fabrics of most other ordinary ones. The observed tensile strength of Kevlar is around 3,620 megapascals, while that of nylon is approximately 75 megapascals (depending on the types of nylon and Kevlar). 
Is Kevlar fireproof?
Yes, Kevlar is flame resistant. Kevlar naturally resists flames and shields against thermal dangers up to 800 degrees Fahrenheit. The fibers made of Kevlar won't melt, drip, or assist the combustion, either.
Conclusion
Being a heavy-strength material, the process of sewing Kevlar fabric is way too different from the usual fabric. It is sewn in a compressed condition to gather multiple layers in a crossed pattern. In addition to this, a specified sewing machine is used to sew Kevlar in clothes, jeans, and other materials.